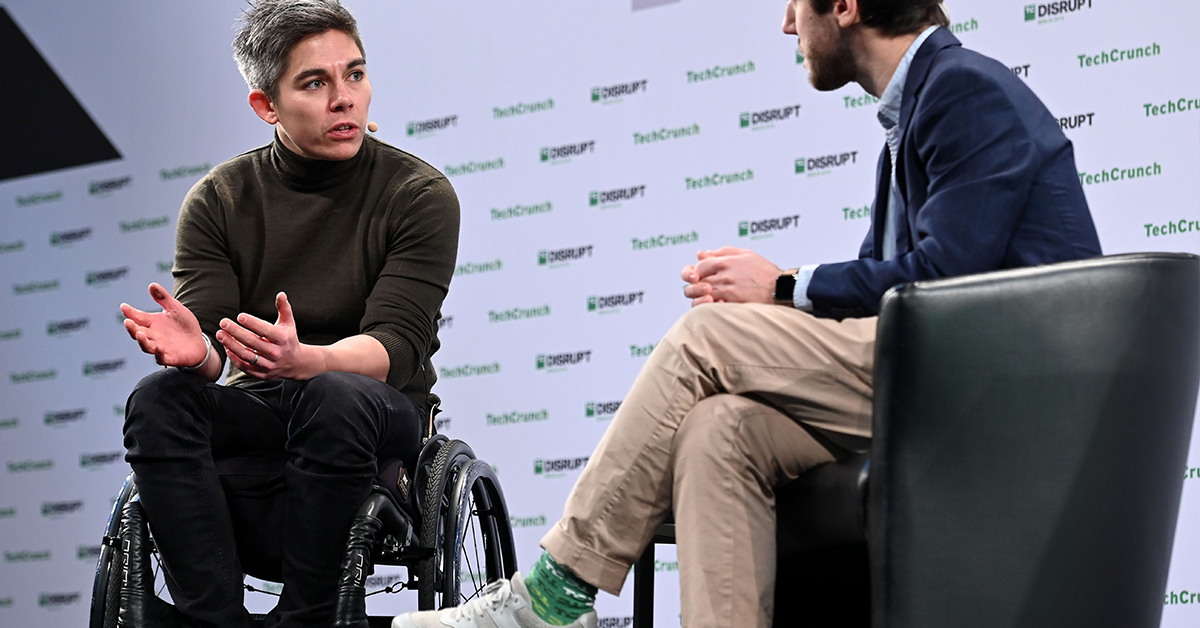 We firmly believe that all founders must have access to the tech world's immense opportunities — and to our events. The TechCrunch Include Founders program is designed to promote and increase diversity at our events by making them more affordable to historically underrepresented founders.
Building more diversity at TechCrunch Disrupt 2023
Eligible TC Include founders can apply to purchase a TechCrunch Disrupt 2023 pass for 75% off the current founder pass rate — starting now and running through August 18. Tickets are limited, so apply early.
Read the fine print: You must apply for and book your TC Include Founder pass through the TC Include Founders page. You won't find it listed on the Disrupt main ticket page.
TechCrunch Include program eligibility
If you fall within any of the following categories, you're eligible to apply:
Founders with disabilities
Founders who are active military or veterans
Founders who are minorities
Founders who identify as women
Founders who are LGBTQ+
Founders who are age 65 and over
Please note that we review all applications. If we have any questions about your application, we will email you directly.
Your pass may cost 75% less, but it provides 100% of the access, including:
All three days of Disrupt
Exclusive investor and founder networking/lounge
VC office hours
VC roundtables
1:1 networking event app
Curated content on all stages and breakouts
The exhibition floor
Small group roundtables
Networking events and parties
Session recordings and transcripts
Don't miss your chance to experience TechCrunch Disrupt for 75% off the current founder price. Remember, you must apply to TC Include here. The application deadline is August 18, but don't wait — ticket supplies are limited.
We can't wait to see you on September 19–21 in San Francisco!